2020 ASPE Digital Convention & Expo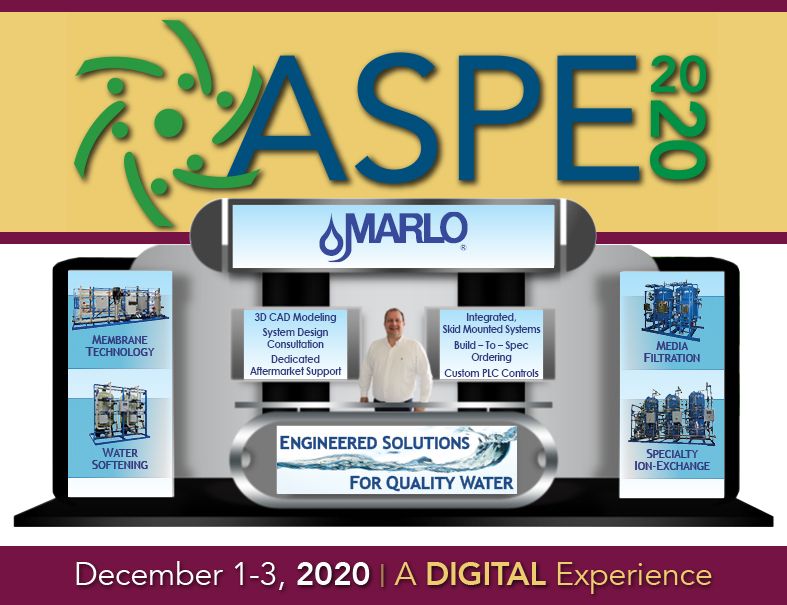 Visit MARLO Digitally!
Please join us in our virtual booth December 1st - 3rd at the 2020 ASPE Digital Convention & Exposition.
MARLO is a manufacturer of a wide variety of commercial & industrial water treatment including:
All products can be specially engineered to meet most customer specifications. We specialize in skid mounted, pre-piped, and pre-wired equipment packages and customized control panels.
Please stop by our Virtual Booth to learn more about how Marlo Incorporated can help you achieve the solutions you desire. We look forward to interacting with you!