Duplex Alternating Softener Skid and Duplex Brine Pump Skid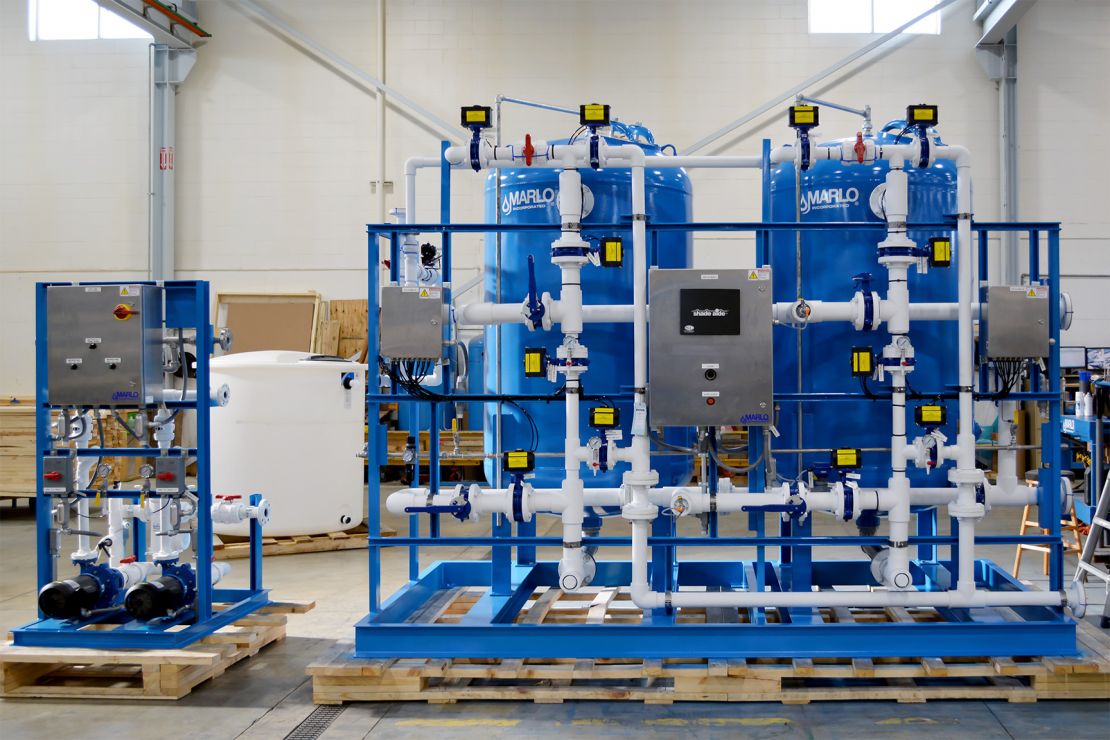 Duplex Alternating Water Softener Skid and a Duplex Brine Pump Skid for an electronic devices production facility. Special design features include UV resistant painted PVC piping and polyurethane coated pressure vessels and skids for an outdoor installation.
Bulk brinemaker silo is supplied but not shown. The vessels and skid structures are designed per the local seismic requirements.
Gallery