Duplex Copper-Piped Water Softener Skid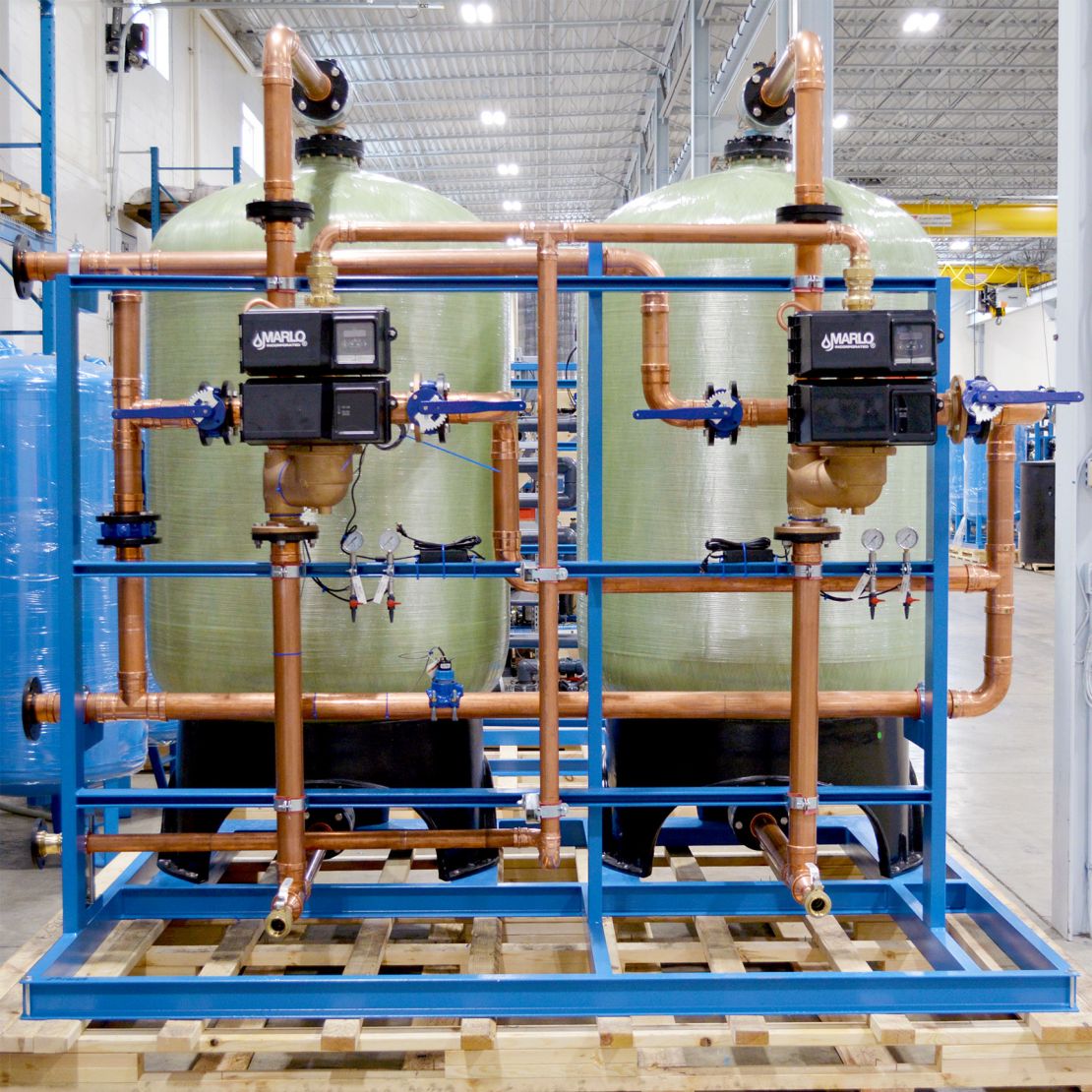 Duplex Water Softener Skid for the boiler feed water supply for a mechanical room renovation project at a Veterans Affairs (VA) Medical Center.
Key features include 48" diameter composite FRP pressure vessels, side-mounted Fleck 3900 control valves, and ProPress copper pipework with 3" inlet/outlet header connections. Alternating flow operation with 1-online tank and 1-standby tank for continuous soft water supply. Fully skid mounted, pre-piped, pre-wired and factory tested.
Gallery