Duplex Water Softener Skid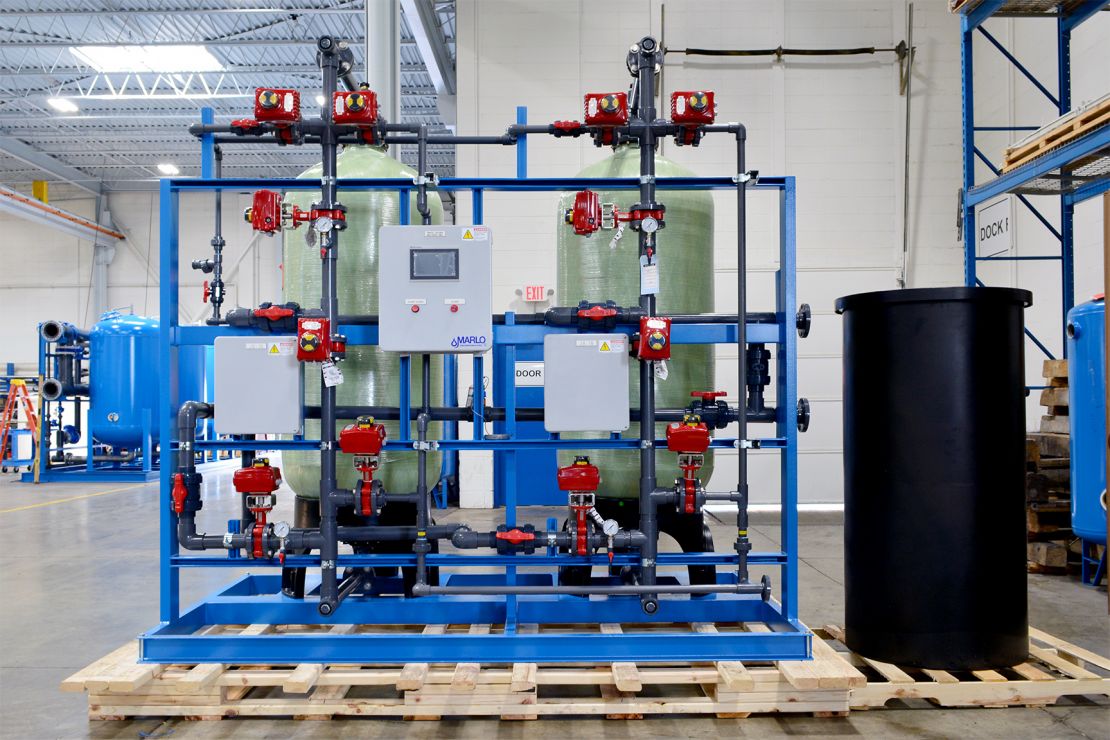 Duplex Water Softener Skid for the polishing of Boiler Feed RO Water at a BioFuel production facility.
Key features include composite FRP pressure vessels, electric-actuated butterfly control valves with limit switches and position indicators, Sch 80 PVC pipework, and PLC/HMI control panel. Alternating flow operation with 1-online tank and 1-standby tank for continuous soft water supply. Fully skid mounted, pre-piped, pre-wired and factory tested.
Gallery