High Purity Laboratory Water System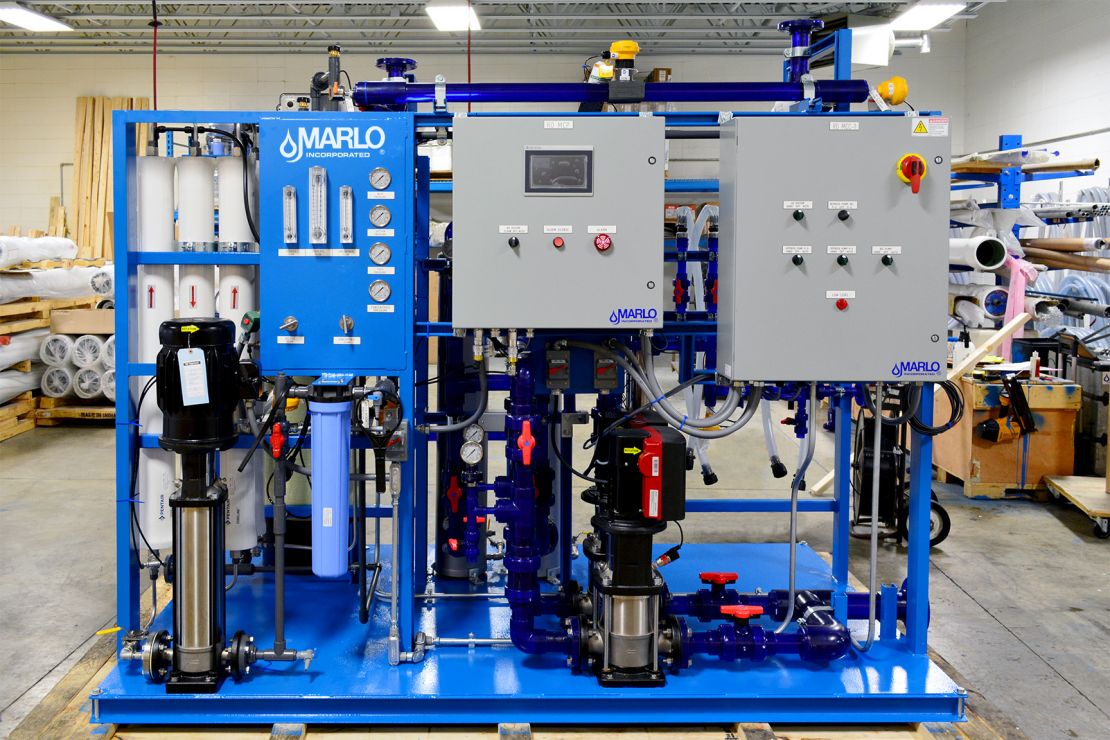 Marlo High Purity Laboratory Water System for installation within a new Science & Engineering Building at a major U.S. University.
Key features include an activated carbon filter, Reverse Osmosis (RO) machine, product water storage tank, product water recirculation pumps with variable frequency drives (VFD), allowed space for portable exchange mixed-bed deionization (PEDI) tanks, UV sterilizer, final sub-micron filter, high purity 'LXT' product water piping/valves, and a central PLC control panel with flow and resistivity instrumentation.
Completely skid mounted, pre-piped, pre-wired, and factory tested system.
Learn More about Marlo High Purity Systems
Gallery