Industrial Grade Duplex Water Softener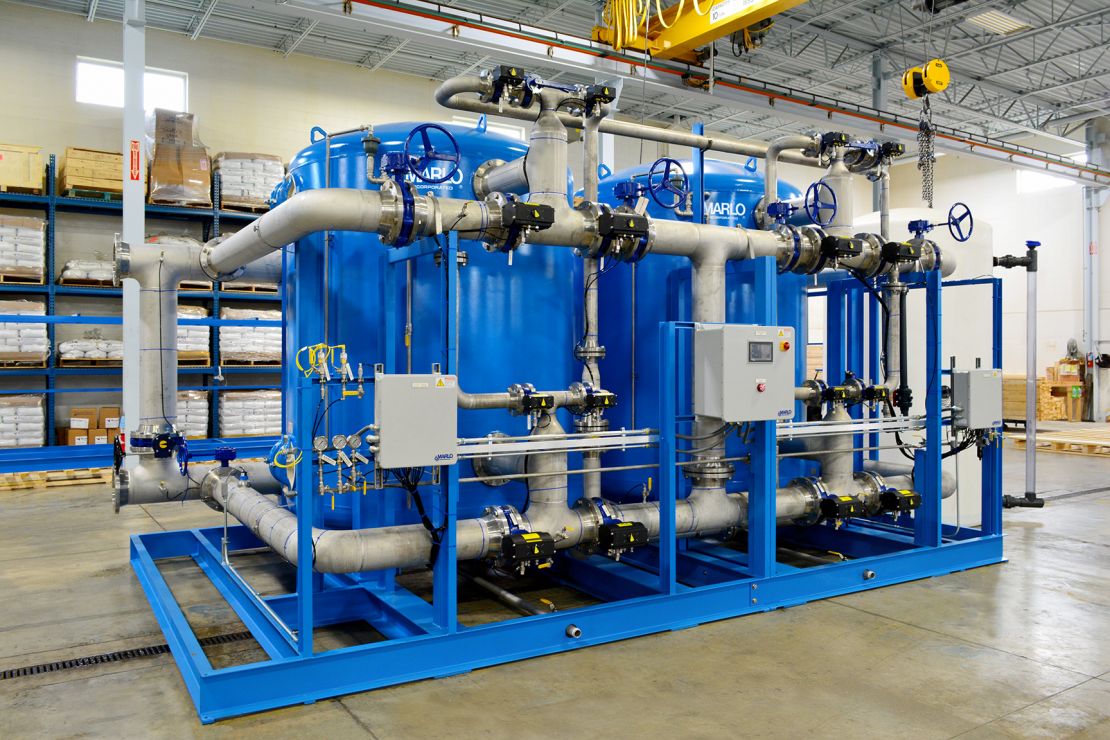 Kicking off 2021 with the shipment of an Industrial-Grade, Duplex Water Softener Skid for the entire incoming water supply to a meat processing facility for boiler feed and their CIP and Washdown processes.
Key features include ASME code stamped 84" diameter epoxy-lined carbon steel pressure vessels, air-actuated butterfly control valves, 304 Stainless Steel pipework with 10" inlet/outlet header connections, and PLC/HMI control panel. Progressive flow operation to bring on the standby tank online during periods of peak water demand. Brine batch tank to refill from a bulk brinemaker silo and brine pump skid (provided but not shown). Fully skid mounted, pre-piped, pre-wired and factory tested.
Gallery