Industrial-Grade Triplex Water Softener Skid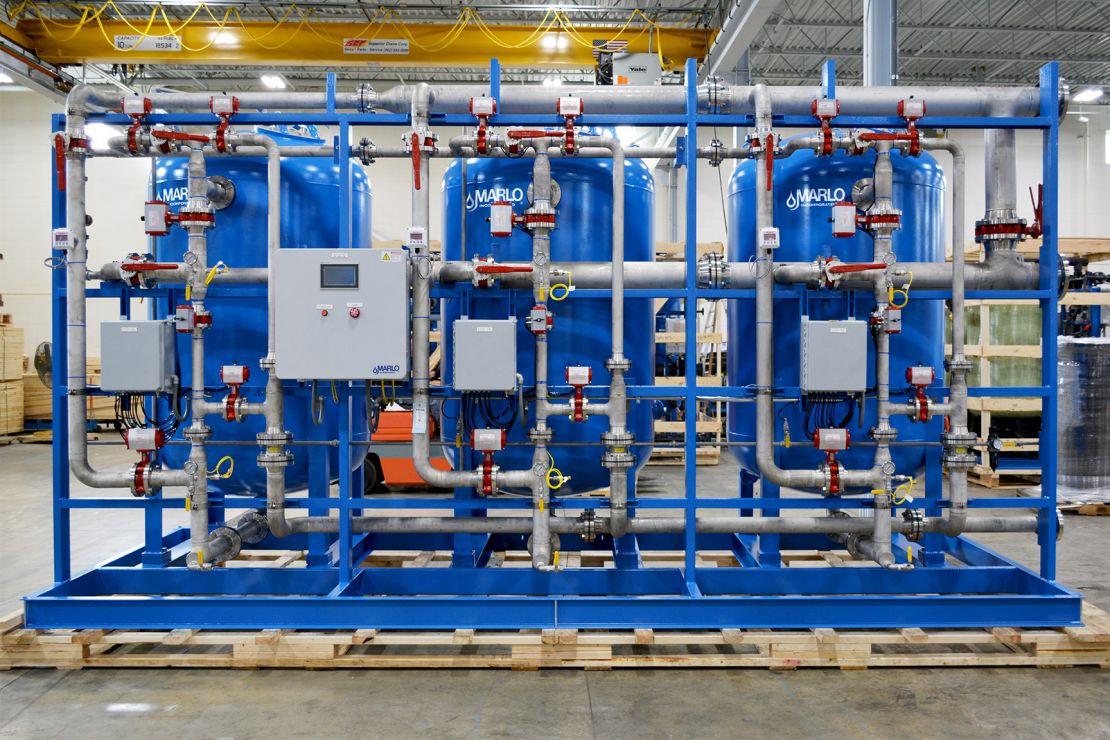 Industrial-Grade, Triplex Water Softener Skid for the process supply water for a Dairy Products plant.
Key features include ASME code stamped epoxy-lined carbon steel pressure vessels, pneumatic-actuated butterfly control valves, 304 Stainless Steel pipework, magnetic-type flowmeters for service outlet lines, pressure transmitters for service inlet/outlet lines, and PLC/HMI control panel. Fully skid mounted, pre-piped, pre-wired and factory tested.
Learn More About Marlo Water Softeners- https://www.marlo-inc.com/products/water-softener-systems
Gallery