MARLO at the 2022 AHR Expo in Las Vegas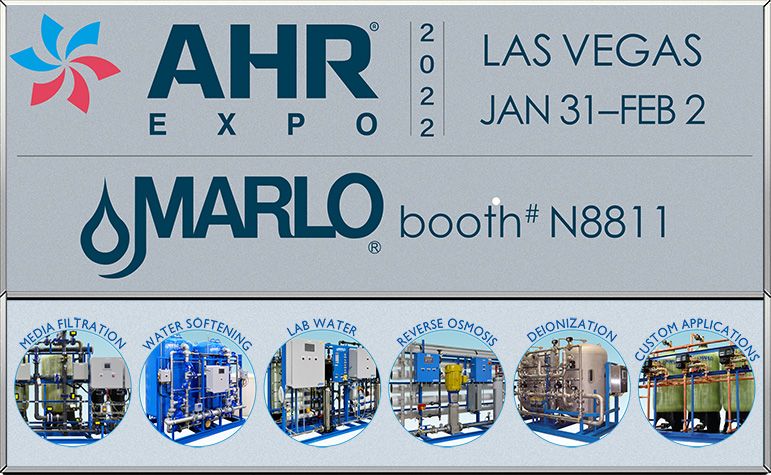 Marlo Incorporated will be exhibiting in Booth # N8811 at the 2022 AHR Exposition being held at the Las Vegas Convention Center in Las Vegas, NV from January 31st – February 2nd.

Marlo Incorporated is a manufacturer of a wide variety of commercial & industrial water treatment for HVAC applications including Boiler Feed, Cooling Towers, and Humidification.
• Reverse Osmosis Systems
• Backwashable Media Filters (Sediment / Chlorine / Iron Removal)
• Water Softeners
• Condensate Polishers
• Deionization (DI) Systems
• Dealkalizers
• Ultrapure Water Systems & More
All products can be specially engineered to meet most customer specifications. We specialize in skid mounted, pre-piped, and pre-wired equipment packages and customized control panels.
Please stop by Booth # N8811 to discuss your specific water treatment requirements and how Marlo Incorporated can help you with a solution. We look forward to speaking with you!
Gallery