Quadraplex Filter and Softener Skids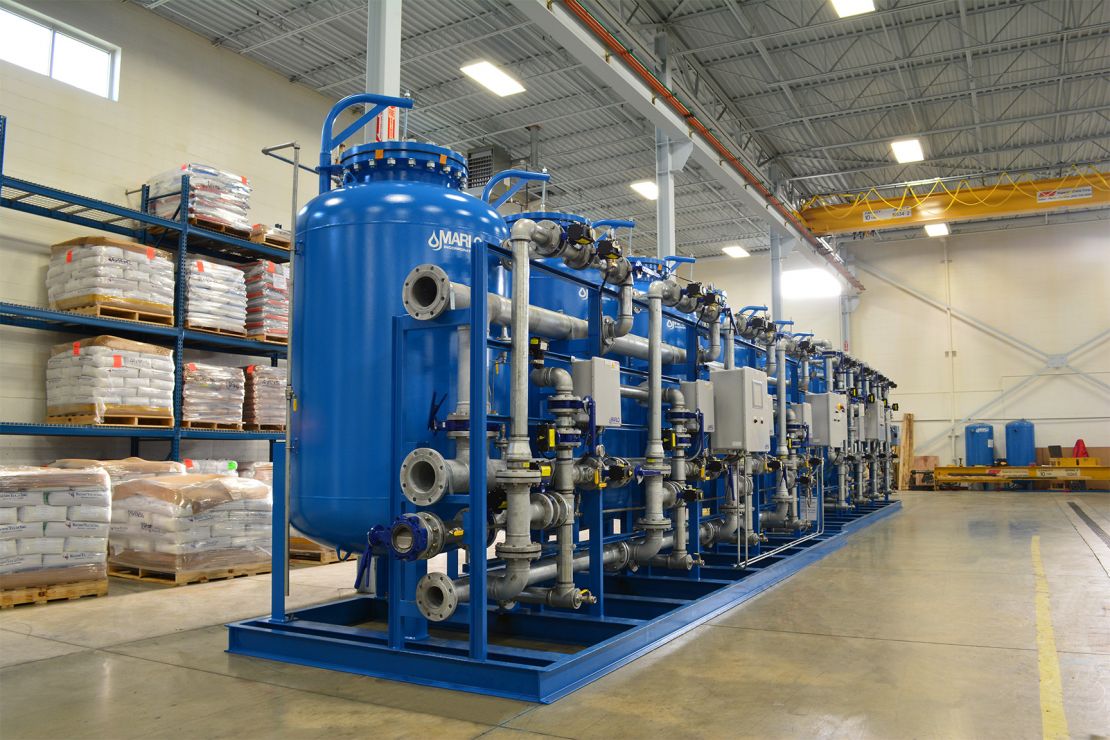 Quadraplex Multi-Media Filter Skid in series flow with a Quadraplex Water Softener Skid for treating process water at a chemical manufacturing plant.
Key features include ASME stamped carbon steel tanks with 24" manways with Davit-Arm assemblies, air-actuated butterfly control valves, carbon steel exterior pipework, stainless steel internal distributor piping, duplex separate-source filter backwash water supply pumps, PLC/HMI control panels, and pre-wired pump motor starter panel. Design service flow is 600-GPM.
Gallery