Triplex Water Softener Skid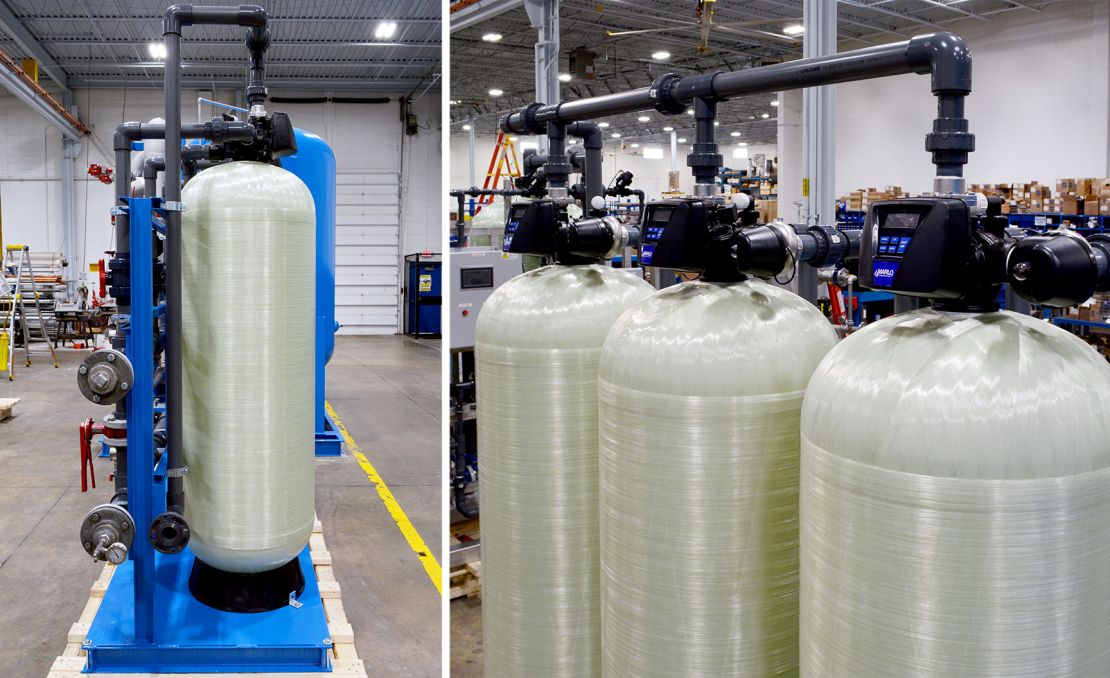 Triplex Water Softener Skid for the hot & cold domestic water supply at a golf resort hotel.
Key features include 24" diameter composite FRP pressure vessels, top-mounted 2" Clack control valves with motorized outlet blocking valves, and Sch 80 PVC pipework with 3" inlet/outlet header connections. Progressive flow operation bringing additional tanks online as water demand increases. Fully skid mounted, pre-piped, and factory tested.
Gallery