Triplex RO Water Booster Pump Skid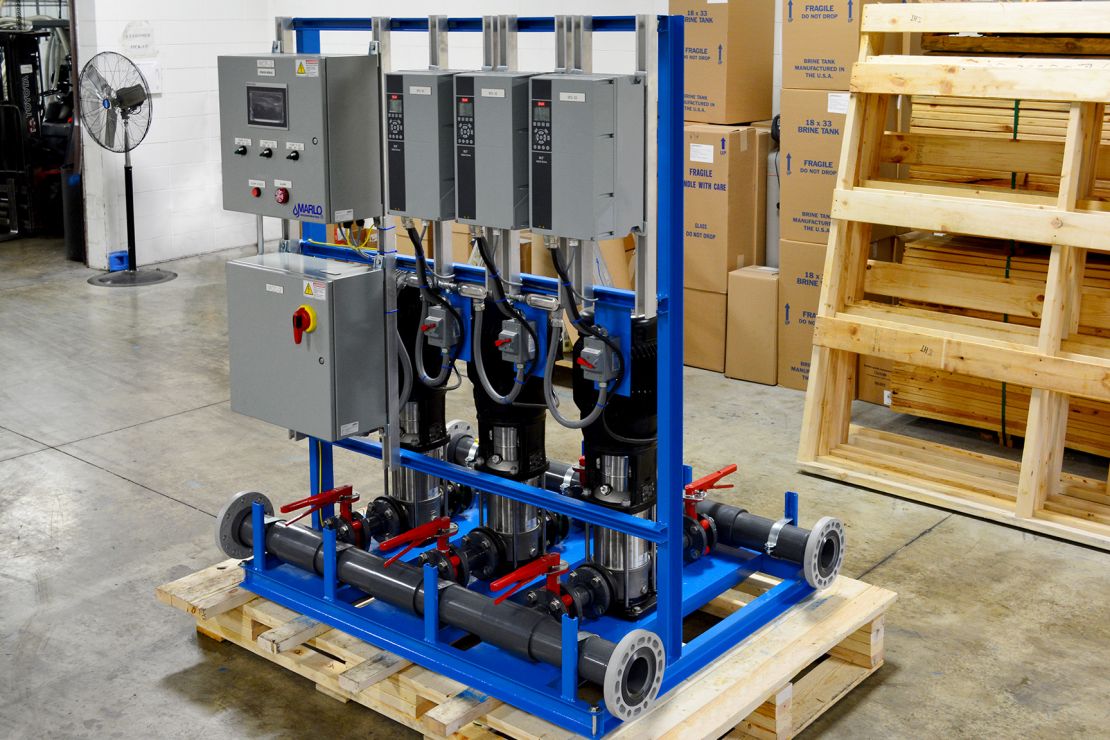 Triplex RO Water Booster Pump Skid for an nutritional supplement manufacturing facility. Maximum system output of 300-GPM. Progressive flow configuration to bring pumps online/offline while maintaining constant pressure as the total system flow demand fluctuates. Automatic Leg-Lag sequencing to determine primary pump hierarchy based on user set elapsed time set points.
Key features include Grundfos 'CRN' 316SS vertical multi-stage centrifugal pumps, Allen Bradley PLC/HMI panel, Danfoss Variable Frequency Drives (VFD), Sch 80 PVC pipe work, and powder coated carbon steel skid structure.
Learn More About Marlo Pump Skids: https://www.marlo-inc.com/products/mps-series
Gallery